How can we ensure a better future for all? This question is at the core of so much of our work as environmental and sustainability professionals. I was recently asked to address this question to set the stage for an environmental studies and science conference for graduate students whose conference theme was Exploring the Margins: Environmental Research for a Better Future. These scholars are serious about improving the world for everyone, including nature, as there is little if any distinction between humans and nature among these young scholars.
Engaging with environmental and sustainability professionals through SUNY ESF, the Global Council for Science and the Environment (GCSE), and many organizations reveals a common vision of a better future to be a more peaceful, equitable and loving world, solving problems together through relationship with one another and nature. This includes collaborating across all perceived boundaries to resolve the most pressing issues of the day.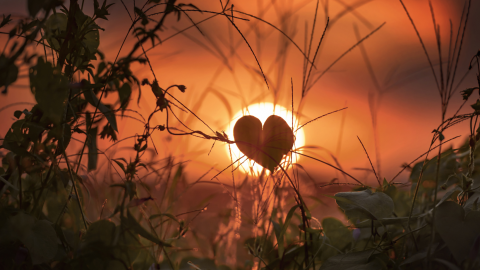 We can achieve this vision and have a much greater and sustained impact by recognizing the power and influence of how we conduct ourselves in science and research. Paying appropriate attention to the conduct of science allows us to intentionally demonstrate respectful engagement of diverse knowledge systems. Intentional, respectful engagement with others moves us toward peace, equity, and love-based action. Without it, we tend to replicate existing inequities when intentionally addressing it would serve us better. It is important to acknowledge the trauma caused by inequities and to develop principles to guide how we conduct the work we do in science and at the interface of policy. 
I offer three principles to guide us: 1) intentionally develop respectful, equitable relationships; 2) engage with heart in all that you do; and 3) recognize and unlearn the often-unconscious replication of power relationships stemming from the colonial/settler history of Western science. I encourage you to add to this list of principles and talk about them. Share them with me, with your colleagues, with everyone. The rest of this brief essay offers a bit more on each of these three principles.
Relationships are vital to achieving this vision – relationships among diverse scholars, and among scholars and community members, both of which are fundamental to the inter- and transdisciplinary environmental research being conducted today. Introductions are fundamental to developing relationships. As simple as this sounds, we tend toward the social norms of the communities to which we belong when introducing ourselves and often it is extremely narrow. In a recent publication that I was invited to author, the editors asked me to introduce myself in a way that lets the reader know more of the voice they are reading, more of me. Here is that kind of introduction, so you have a stronger, personal context within which to read what I offer in this essay:
I am a mother, daughter, sister, partner, friend, and citizen of the Earth and I come from a long line of master soup makers, natural gardeners, and wise women. I am a woman environmental scientist and policy practitioner working with a variety of social-ecological systems, ecological economics, and the science-policy interface locally, regionally, nationally, and internationally. My education is in forest science, adult communication and education, social-ecological systems, and ecological economics and policy. I have worked with NGOs throughout my career, serving in organizational and leadership positions in many and at many levels – local, state, national, and international. I have served at nearly all levels of academic leadership. My research, academic, and organizational work is informed by systems thinking to enhance effectiveness and efficiency of institutions through inclusive, compassionate, and matrixed systems of shared effort, power, and respect for all. I founded

Heart Forward Science

to support the development of holistic knowledge through a balance of intellect, imagination, and intuition to advance equitable, sustainable scientific outcomes.
Engaging with heart for a better future for all requires self-confidence with humility and humanity as we consider who is involved, who owns the outcomes, and how we can collaborate in truly equitable ways. It requires self-knowledge. It is not enough to bring only our analytical intellectual selves to this work; we must bring our whole selves to all that we do. Engaging with heart includes learning and embracing the many ways in which we know, extending beyond the analytical and intellectual. Learning to intertwine it all to inform our actions can be described in a deliciously paradoxical way: "thinking with the heart and feeling with the mind."  The results are impactful, compassionate, humble, and respectful. 
Unlearning is crucial to this process. Recognizing that we are steeped in longstanding oppressive structures and systems of our colonizing history is an initial step. We must practice seeing this embedded oppression, support each other in doing so, and seek out and listen to under-represented people to build within each of us the ability to better see and hear the traumas that need to be aired, acknowledged, healed, and not repeated – unlearning them. We must practice openly engaging with heart.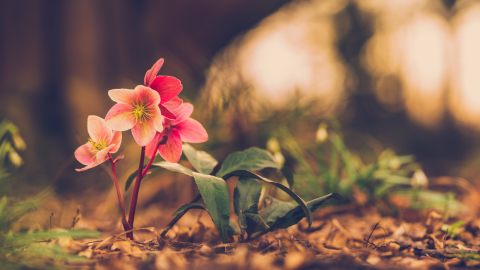 Imagine if environmental science and sustainability education programs included imagination, consciousness, and intuition or ways of knowing beyond the analytical and intellectual, teaching the skills necessary to engage and effectively interweave them. This combination results in solutions that reflect diversity, welcoming all people to contribute, no matter their level of scientific education. 
Imagine a partnership designed to allow for the emergence of new ideas from anyone within the group. Imagine explicitly designing and operating in ways that support every participant to bring their full selves and ways of knowing to the endeavor, to be not only allowed but encouraged and supported by design to fully contribute – and being taught the skills to do so in school. 
We can ensure a better future for all by recognizing that the environmental work we are doing is societally important well beyond its scientific and policy outcomes, perhaps even more importantly, by how we accomplish this effort modeling respectful, equitable relationships, and engaging with heart. 
Postscript: Please send comments and ideas about principles to vluzadis@esf.edu. I look forward to our introductions, relationships, and dialogue. 
The opinions expressed in this essay are those of the author. They do not purport to reflect the opinions or views of the GCSE or its members.